What is an onsen?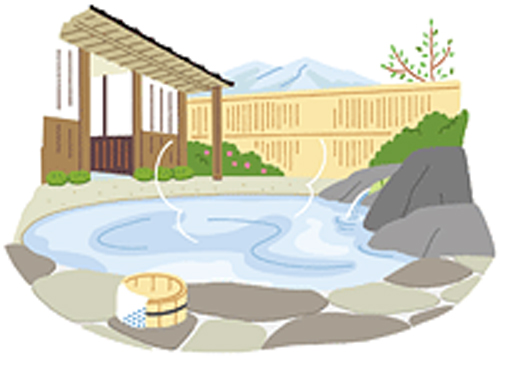 The Hot Spring Law defines an onsen as water, water vapor, or other gas (excluding natural gas for which the main ingredient is hydrocarbon) that gushes out of the earth and meets or exceeds the prescribed amount of chemical components, or a spring with a water temperature of 25°C or greater.
Hot springs for medical treatment are defined by the Mineral Spring Analysis Law and are divided into four categories.
1.

Saline springs (chloride springs, carbonated springs, sulphate springs)

2.

Simple springs

3.

Simple cold/hot springs that contain special components (simple carbon dioxide springs, simple iron springs, simple acidic springs, simple sulphur springs)

4.

Salt springs that contain special components (acidic springs, carbon dioxide springs, cupriferous springs, ferruginous spring, aluminum springs, sulphurous springs, radioactive springs, etc.)
These eleven spring types have been re-organized into nine new types, which are now often used.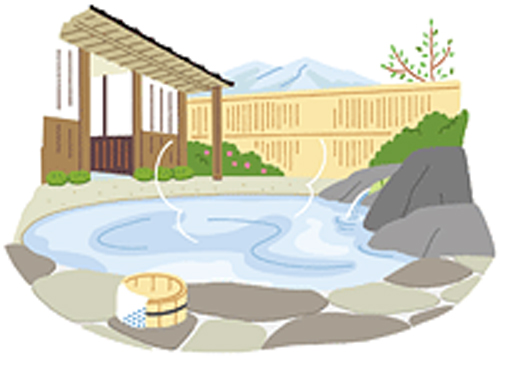 1.

Simple spring

2.

Simple carbon dioxide spring

3.

Carbonated spring (former bicarbonate earth spring and former sodium bicarbonate spring)

4.

Chloride spring

5.

Sulphate spring

6.

Ferruginous spring (former iron spring and former melanterite spring)

7.

Sulphur spring

8.

Acidic spring

9.

Radioactive spring
Onsen are also divided into four types by source water temperature.
■Types of onsen by temperature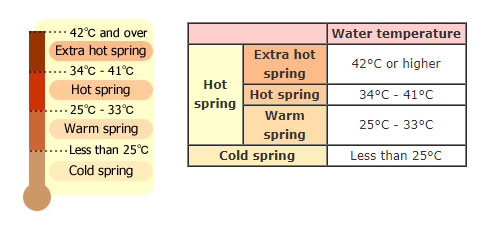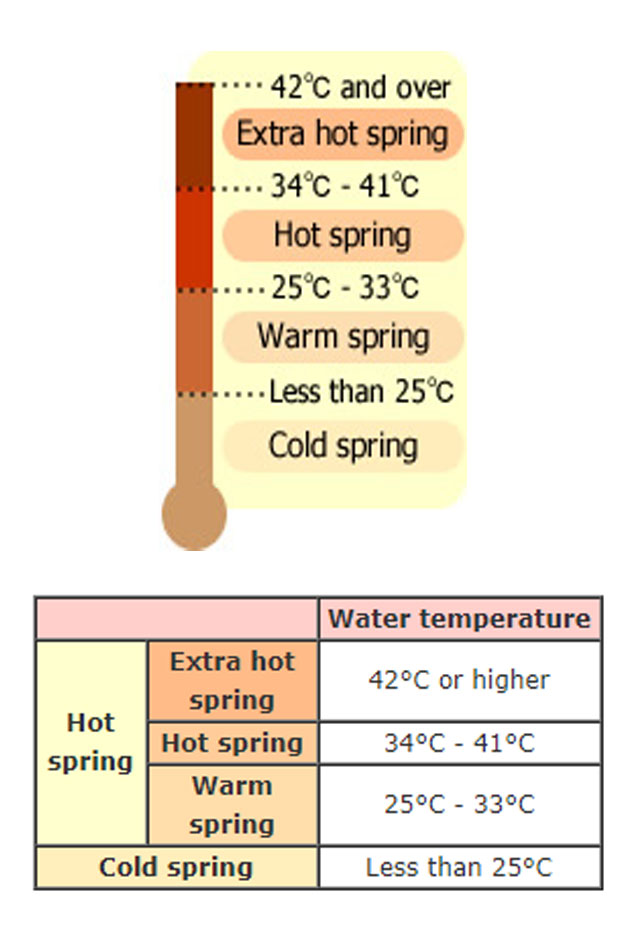 *

According to the Mineral Spring Analysis Law
(These divisions reflect the pre-Hot Spring Law concept that hot water is a hot spring and cold water is a cold spring.)

*

Some onsen are diluted or heated to bring them to a suitable temperature.